Uncompromising quality
Our goal is to fulfil every customer request – with dialysers made with uncompromising quality. The demands we place on ourselves are also placed on our suppliers. Fibres are at the heart of our dialysers. We only process high-tech fibres of the highest quality from polysulfone and polyethersulfone with variations in permeability.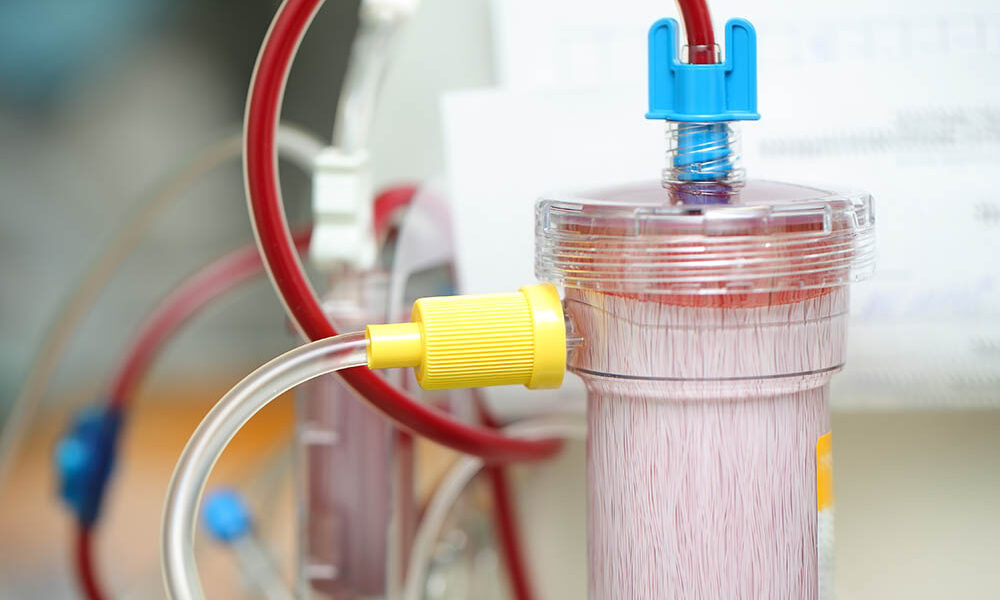 Our products
Our standard range consists of products with different flow rates and specifications. Custom-made products are possible at any time.
Give us your product-specific specifications and we will find the solution – individual dialysers specially made for you.
Our possibilities are as diverse as the wishes of our customers. Give us a challenge!
Specifications of EasyfluX made of polysulfone fibre materials
| No. | 1 | 2 | 3 | 4 | 5 | 6 | 7 | 8 |
| --- | --- | --- | --- | --- | --- | --- | --- | --- |
| Type | EX-100L | EX-100H | EX-130L | EX-130H | EX-170L | EX-170H | EX-190L | EX-190H |
| Article No. | BM010132 | BM010232 | BM010136 | BM010236 | BM010140 | BM010240 | BM010144 | BM010244 |
| Fiber material | PS | PS | PS | PS | PS | PS | PS | PS |
| Type of Permeability | Low flux | High flux | Low flux | High flux | Low flux | High flux | Low flux | High flux |
| Middle Surface [m²] | 1.0 | 1.0 | 1.3 | 1.3 | 1.7 | 1.7 | 1.9 | 1.9 |
Specifications of CarefluX made of polyethersulfone fibre materials
| No. | 1 | 2 | 3 | 4 | 5 | 6 | 7 | 8 |
| --- | --- | --- | --- | --- | --- | --- | --- | --- |
| Type | CX-100L | CX-100H | CX-130L | CX-130H | CX-170L | CX-170H | CX-190L | CX-190H |
| Article No. | BM020132 | BM020232 | BM020136 | BM020236 | BM020140 | BM020240 | BM020144 | BM020244 |
| Fiber material | PES | PES | PES | PES | PES | PES | PES | PES |
| Type of Permeability | Low flux | High flux | Low flux | High flux | Low flux | High flux | Low flux | High flux |
| Middle Surface [m²] | 1.0 | 1.0 | 1.3 | 1.3 | 1.7 | 1.7 | 1.9 | 1.9 |